Giving Back to the Future
How you can contribute to the future success of Criminal Justice Students
Apply to NMSU
"I really enjoyed this course, not only for the learning experience, but for the way that you structured the weekly schedule. Your format/style kept me engaged as a student and I learned something new on a weekly basis."
Dee Warren, Bachelor of Criminal Justice, NMSU Global Campus Criminal Justice Program
    Student Testimonials
Student Engagement is a priority!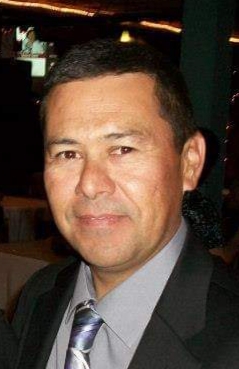 "The online graduate program promotes student engagement in all courses, this allows us to interact with the instructors and classmates. This interaction creates an accessible environment that is responsive to the student needs which brings about success. Student programs incorporate the diverse online student resources to further  assist the online program student."
Roberto Gutierrez, Class of 2019, Masters of Criminal Justice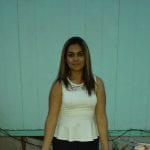 "The best part of CJ online program is the flexibility provided together with the faculty's commitment to the students. Students are provided with the flexibility to work around their own personal and/or work schedule and consequently are able to enhance time-management skills to complete their coursework at their own pace. Having this flexibility also leads for students to become self-motivated, self-discipline, and responsible. All this, along with the faculty's commitment to the students by providing feedback, support, and advice develop an encouraging environment. The CJ Department Faculty is fantastic."
Claudia Gamboa, Class of 2018, Criminal Justice Major
​​​​
Administration

Professor, Department Head

Office: BD 102

Phone: 575-646-1632

Administrative Assistant

Office: BD 107

Phone: 575-646-3316

Assistant Department Head

Professor

Office: BD 106

Phone: 575-646-3951

Administrative Assistant

 

Regular Faculty

Associate Professor

Office: BD 103

Phone: 575-646-5162

Assistant Professor

Office: BD 105

Phone: (575) 646-5159

College Associate Professor

Office: BD 110

Phone: 575-571-8451

 

College Assistant Professor

Office: BD 108

Phone: 575-646-3649

 

 

 

Associate Professor

Office: BD 114

Phone: 575-646-7184

 

 

Associate Professor

Office: BD 104

Phone: 575-646-4661

 

Assistant Professor

Office: BD 

Phone: 575-646-

 

Assistant Professor

Office: BD 

Phone: 575-646-

 

Adjunct and Visiting Faculty

Visiting Faculty

 

Adjunct Faculty

Office: BD 129

Phone: 575-646-3316

 

Visiting Faculty

 

Adjunct Faculty

 

 

Adjunct Faculty

 

 

 

Adjunct Faculty

 

 

 

Visiting Professor

 

 

 

 

Emeritus Faculty

Assistant Professor Emerita

Associate Professor Emeritus

Regents Professor Emeritus

Professor Emeritus