Giving Back to the Future
How you can contribute to the future success of Criminal Justice Students
NMSU Application
Student Testimonials
Student Engagement is a priority!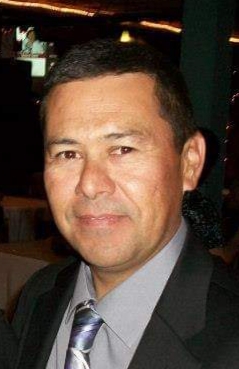 "The online graduate program promotes student engagement in all courses, this allows us to interact with the instructors and classmates. This interaction creates an accessible environment that is responsive to the student needs which brings about success. Student programs incorporate the diverse online student resources to further  assist the online program student."
Roberto Gutierrez, Class of 2019, Masters of Criminal Justice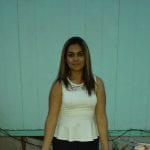 "The best part of CJ online program is the flexibility provided together with the faculty's commitment to the students. Students are provided with the flexibility to work around their own personal and/or work schedule and consequently are able to enhance time-management skills to complete their coursework at their own pace. Having this flexibility also leads for students to become self-motivated, self-discipline, and responsible. All this, along with the faculty's commitment to the students by providing feedback, support, and advice develop an encouraging environment. The CJ Department Faculty is fantastic."
Claudia Gamboa, Class of 2018, Criminal Justice Major
Who is required to meet with an advisor?
CAAS encourages all students to meet with an academic advisor at least once a semester to stay on track toward completing their academic, career, and personal goals for attending NMSU. Advising holds are put in place to ensure that you have an opportunity to meet with an advisor to make the most educated decisions about your upcoming semester and long term degree planning.
All new and second semester freshmen and transfer students, undecided or exploratory students, student athletes, "Pre" majors (e.g. pre-nursing, pre-social work), students with less than a 2.5, and students whose GPA is less than required for their designated major requirements will have academic advising holds.
Seniors will have an advising hold that may be removed by CAASS or by the Criminal Justice Department
Sophomores and Juniors are encouraged to visit with a CAASS advisor
Freshmen students have holds that will be removed after visiting a CAASS advisor
Find your Advisor, Book an Appointment or please come to Garcia Center room 129 or call 575-646-2941 to set up an advising appointment.
Advisors in the Criminal Justice Department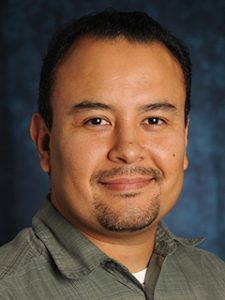 On-Campus Undergraduate Students: please contact: Advising Coordinator: Dr. Carlos E. Posadas;
Office: BD 106; Email: cposadas@nmsu.edu; phone: 575-646-3951
Dr. Posadas is available to meet with students for academic advising to discuss the BCJ, minors, double-majors.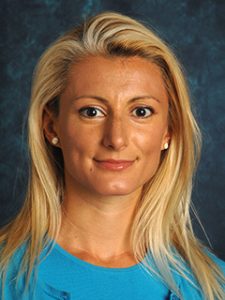 Online Undergraduate Students:
Professor Marija Dimitrijevic is a Quality Matters (QM) Certified Online Instructor and serves as the primary point of contact in advising students about our ONLINE Bachelor of Criminal Justice (BCJ) Program.
(Keep in mind that she will not be able to register you for courses, override the registration or remove any holds)
Email: marijad@nmsu.edu; phone: 575-571-8451
How do I check if I have an advising hold?
Students can review all holds placed on their account via their my.nmsu.edu account.
Using Quick links you can click Student Records and then View Holds. Pay close attention to all the information provided such as Hold Type (advising, university accounts receivable), Reason (why you have the hold), Originator (who placed the hold and who you should contacted to complete the necessary steps to having it removed), and Process Effected (registration, transcripts).
Students you may see two types of advising/mentoring holds.
1) a CAASS Advising hold. Students should call 575-646-2941 to make an advising appointment with their assigned advisor.
2) a DM or Departmental Mentoring hold. Students should contact the number listed with the hold to set up an appointment with your department.
Students will not have both a CAASS and Departmental Mentoring hold. Both holds prevent registration until the student has met with their advisor or department (depending on your hold type) and only then will a hold be removed. You are encouraged to meet with your advisor or department as soon as possible to discuss Summer and Fall 2020 advising.
Remember, having a hold from University Accounts Receivable does not prevent you from meeting with your advisor.
Useful links:  
Please Visit Student Records Center to fill out the following forms:
– Degree Application for Graduation
– Request for Substitution or Waiver (Sample)
– Request for Verification of High School Language
– Study Abroad Contracts
– Degree Check Request for Academic Standing
For Career Advising please Visit: