Check out our latest newsletter here!
Events, Alumni Stories, Students Success, Faculty Accomplishments, CJ Student Organizations, Research, New Faculty, and more.
Visit our Alumni Success page to learn about alumni that have gone on to top graduate and law schools and to rewarding careers in the law enforcement, corrections, legal services, etc. We are proud and excited by their singular accomplishments. A few of their many stories are featured in the Alumni Success page.
Click   here  to download the department Spring 2023 Newsletter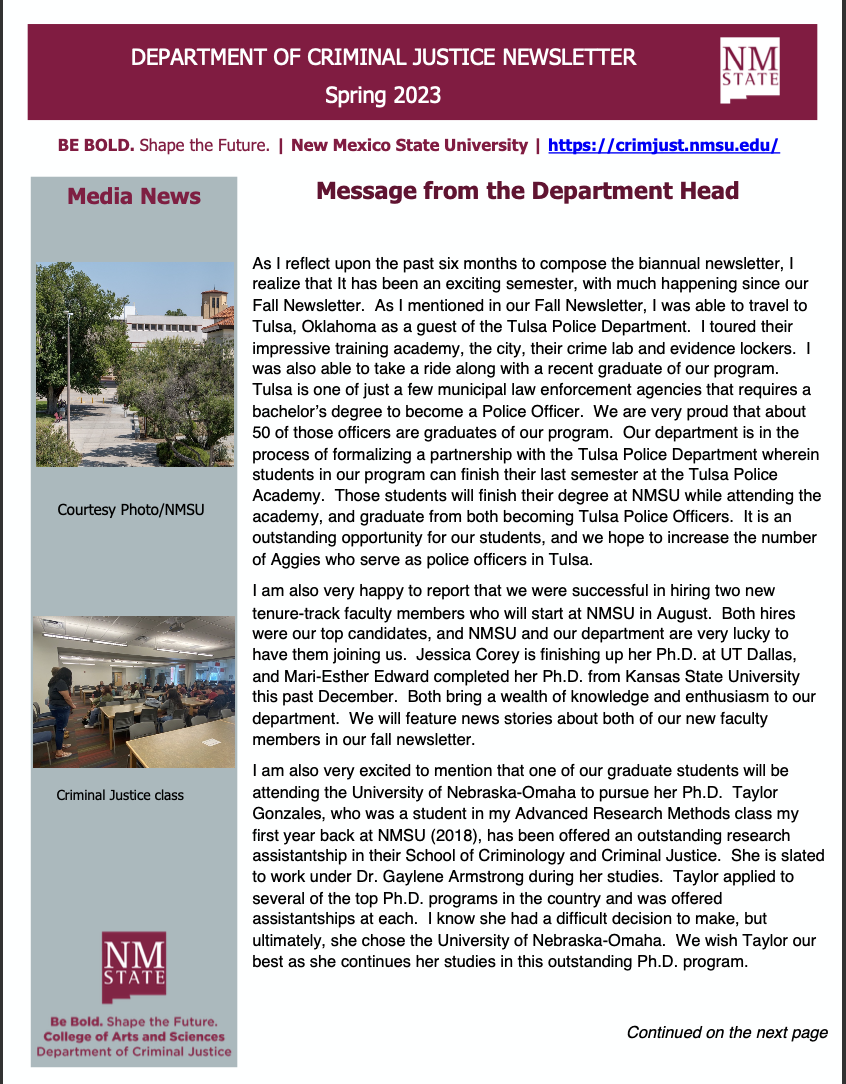 Click   here  to download the department Fall 2022 Newsletter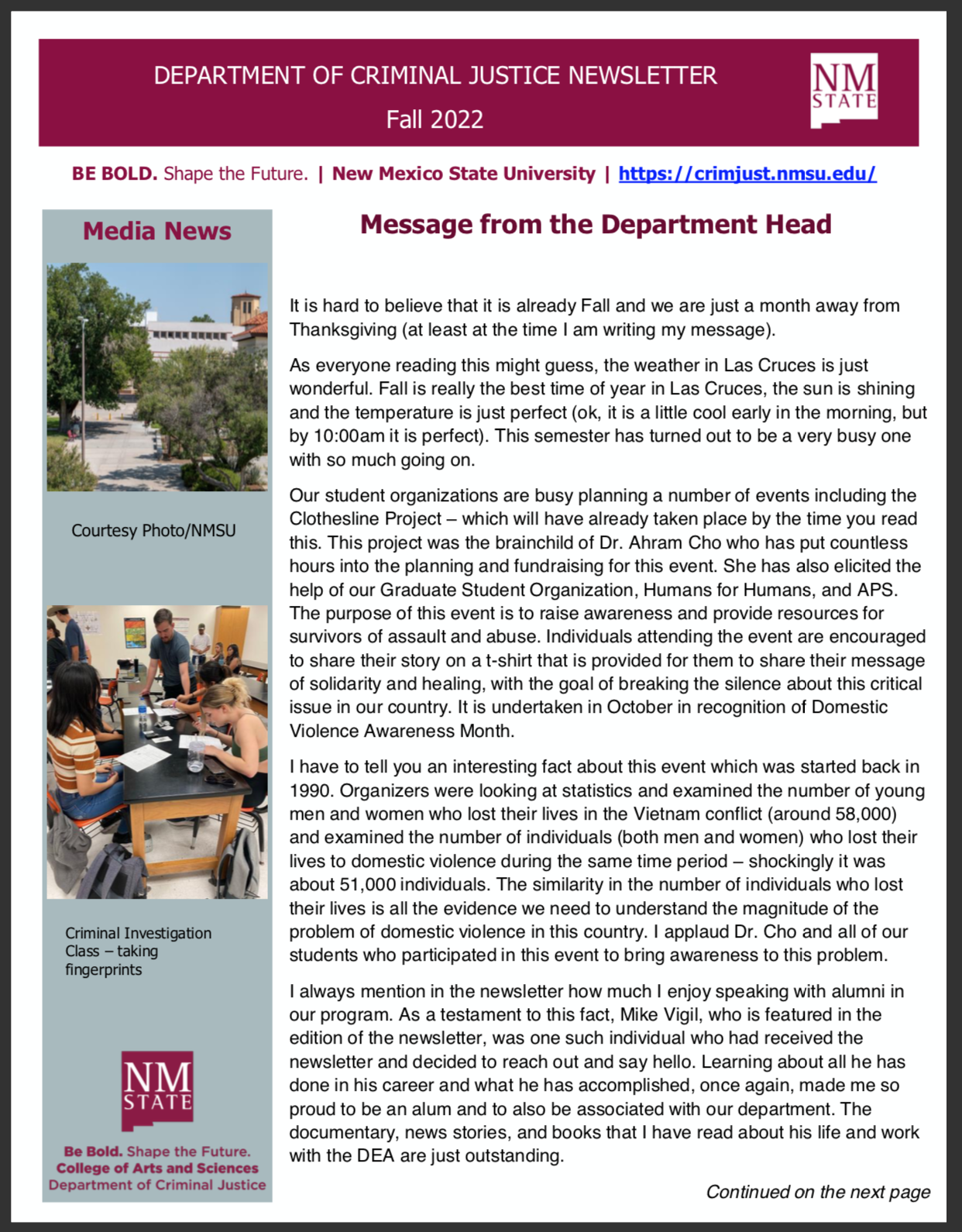 Click   here  to download the department Spring 2022 Newsletter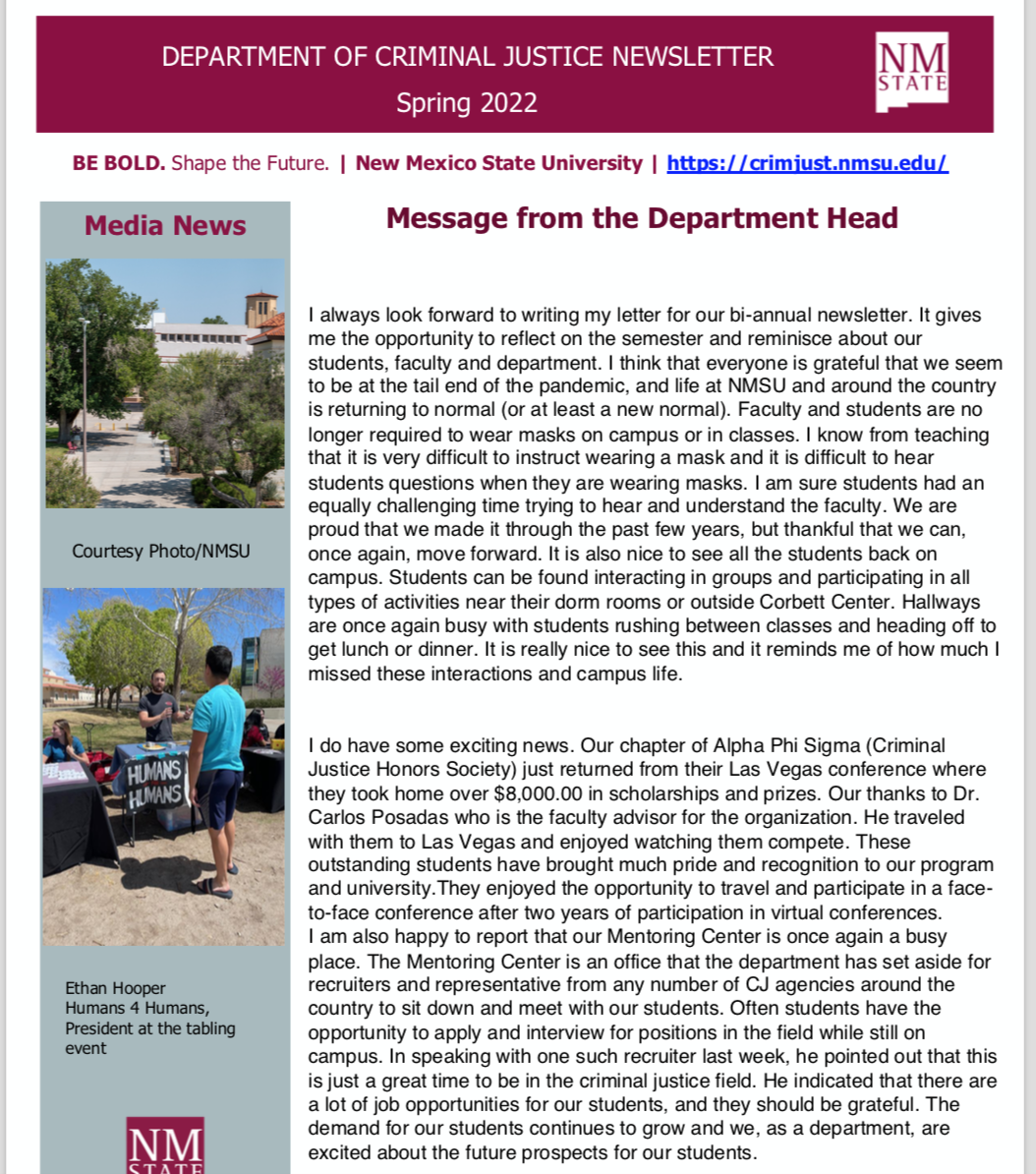 Click   here  to download the department Fall 2021 Newsletter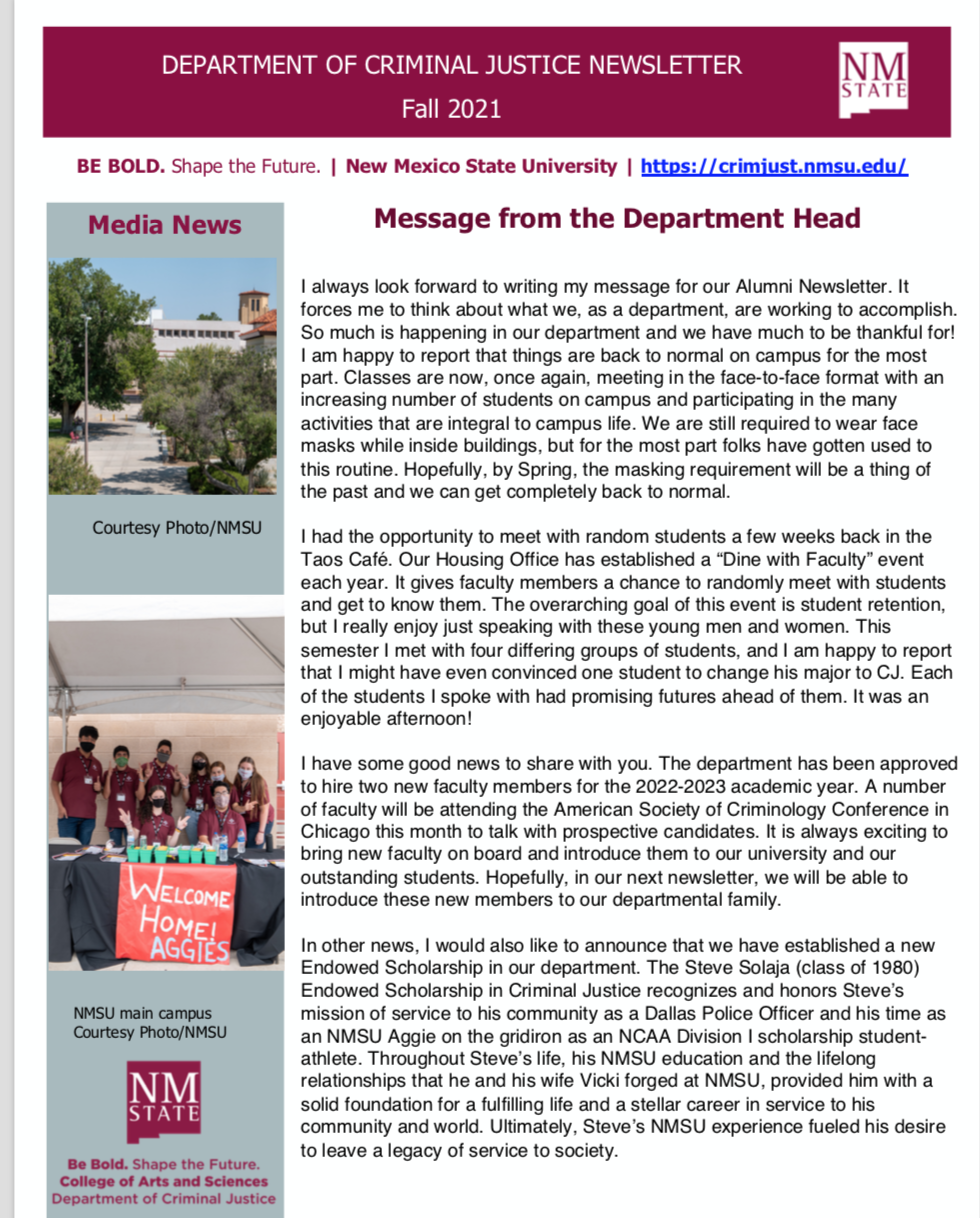 Click   here to download the department Spring 2021 Newsletter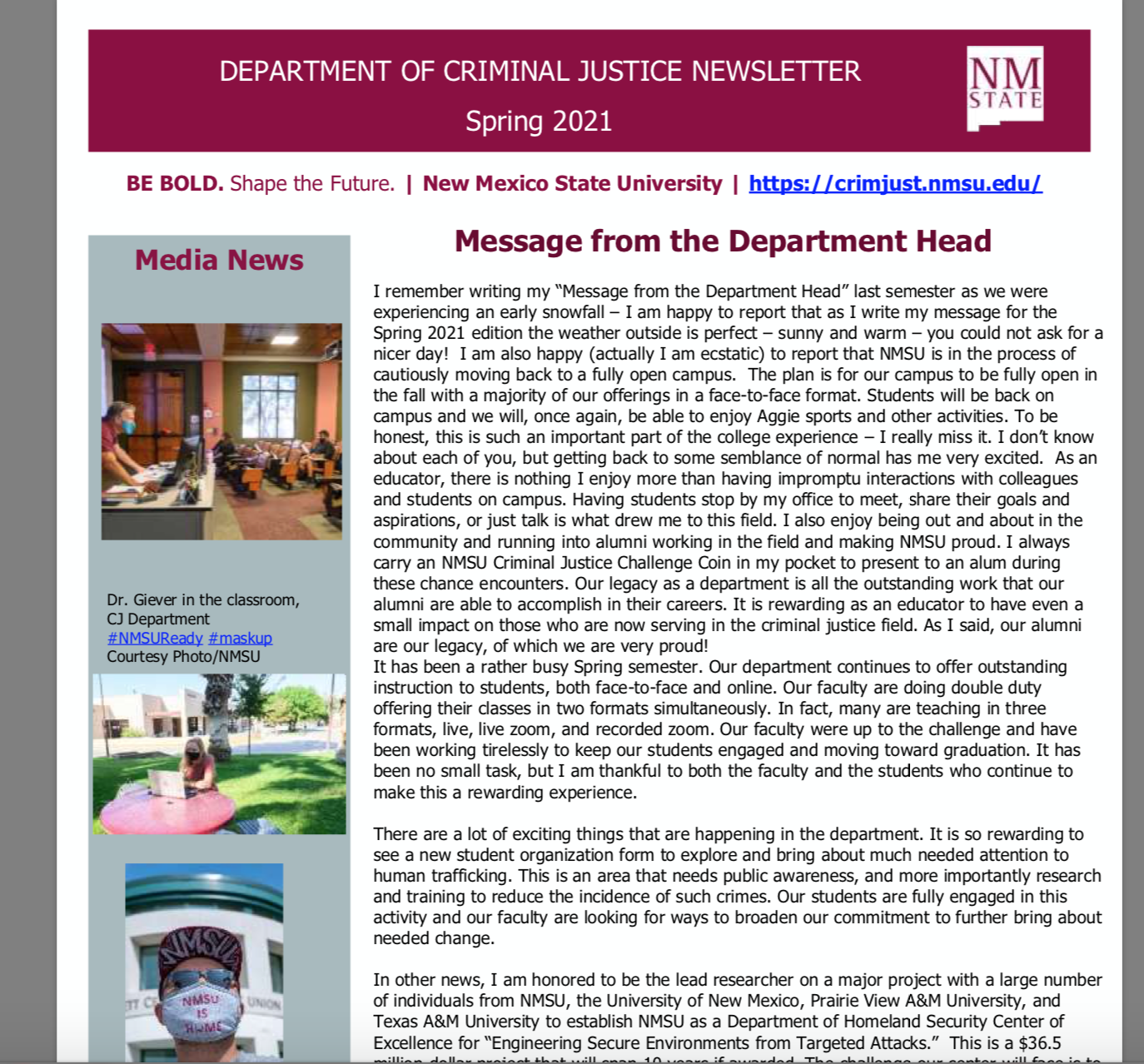 Click   here to download the department Fall 2020 Newsletter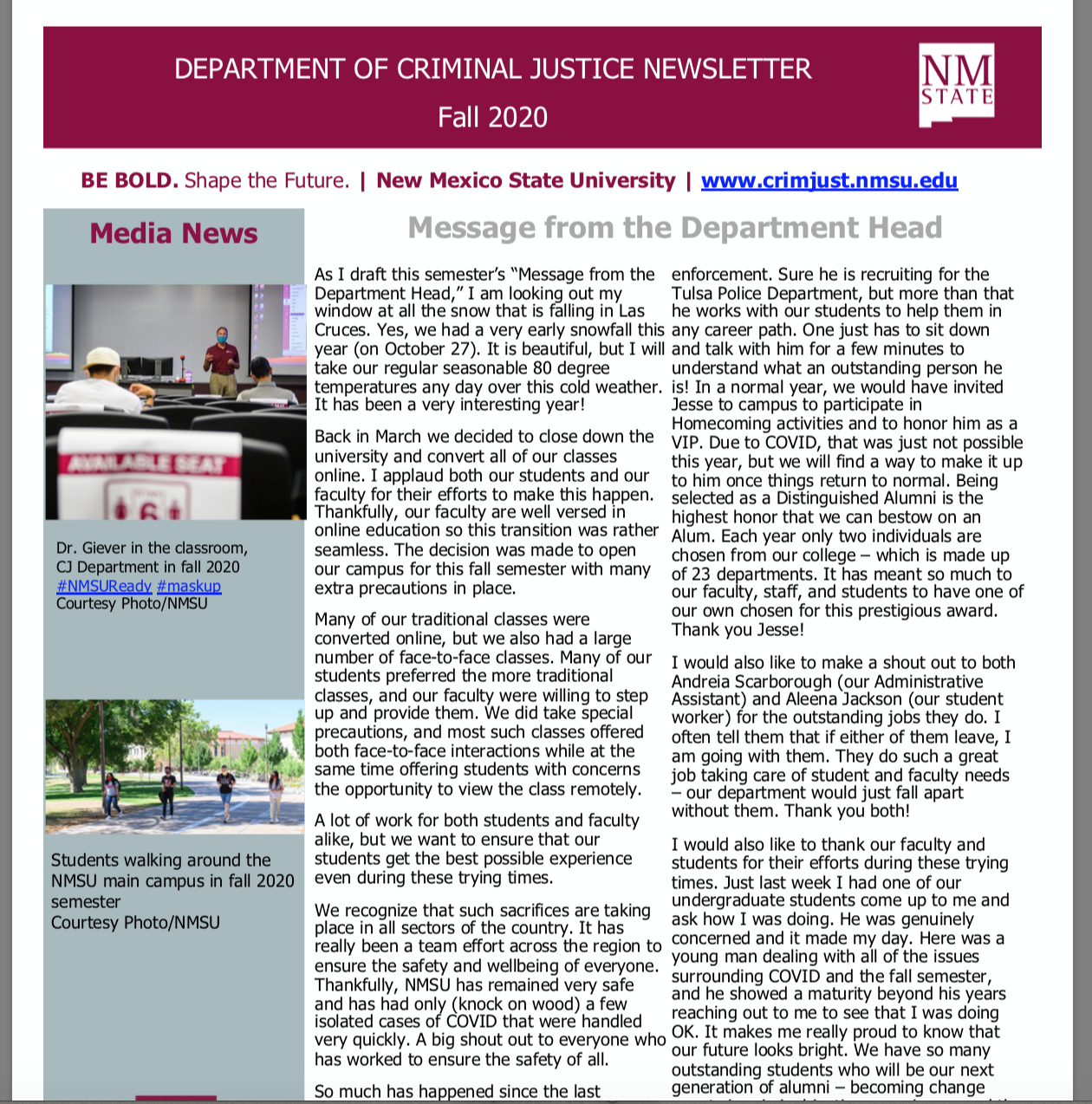 Click   here to download the department Spring 2020 Newsletter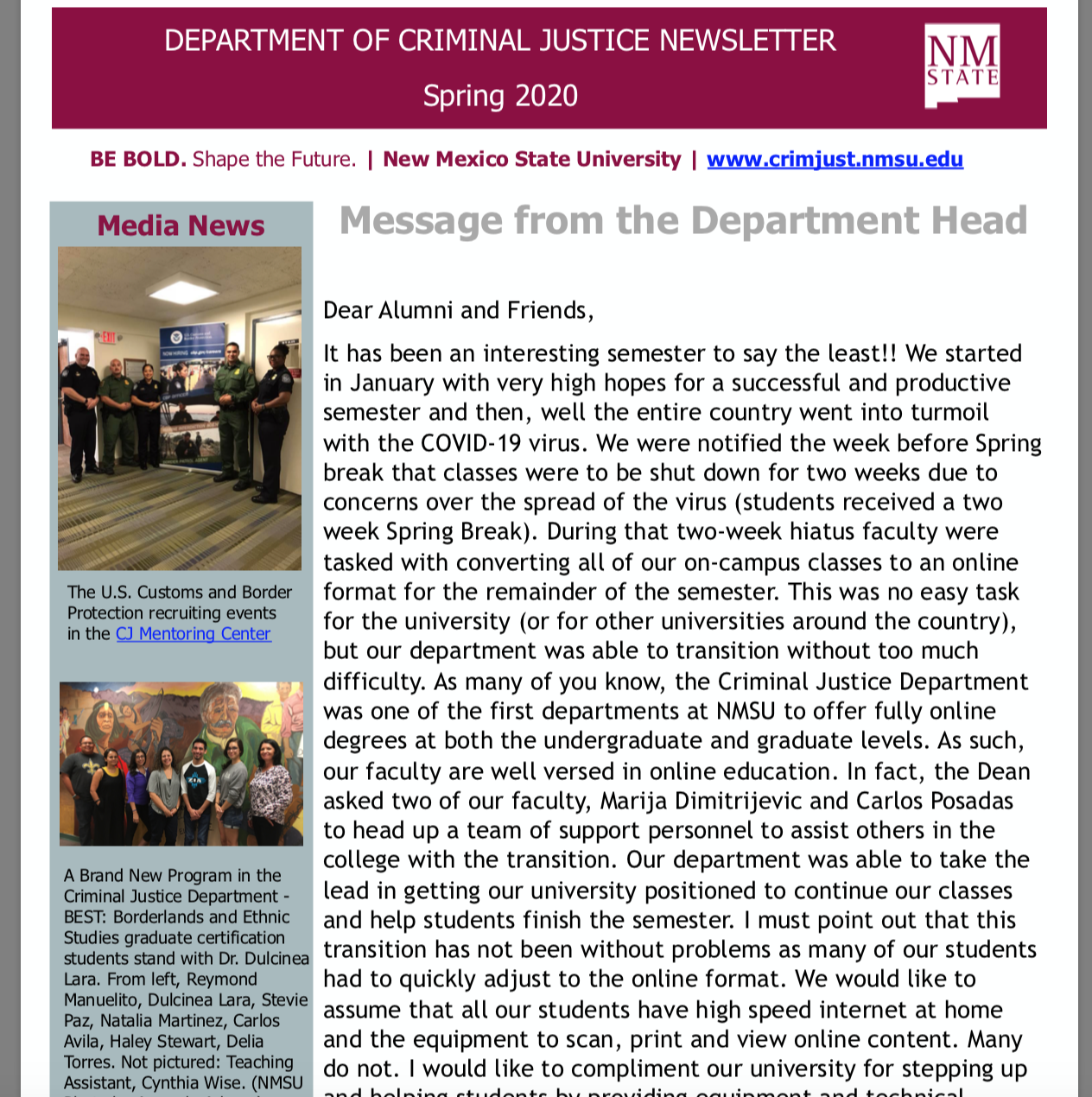 Click   here to download the department Fall 2019 Newsletter