Giving Back to the Future
How you can contribute to the future success of Criminal Justice Students
NMSU Application
Student Testimonials
Student Engagement is a priority!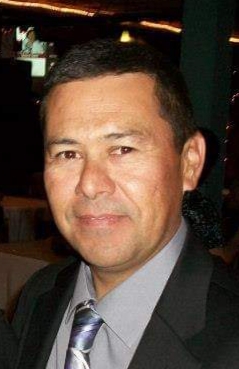 "The online graduate program promotes student engagement in all courses, this allows us to interact with the instructors and classmates. This interaction creates an accessible environment that is responsive to the student needs which brings about success. Student programs incorporate the diverse online student resources to further  assist the online program student."
Roberto Gutierrez, Class of 2019, Masters of Criminal Justice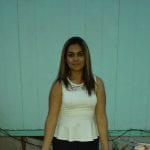 "The best part of CJ online program is the flexibility provided together with the faculty's commitment to the students. Students are provided with the flexibility to work around their own personal and/or work schedule and consequently are able to enhance time-management skills to complete their coursework at their own pace. Having this flexibility also leads for students to become self-motivated, self-discipline, and responsible. All this, along with the faculty's commitment to the students by providing feedback, support, and advice develop an encouraging environment. The CJ Department Faculty is fantastic."
Claudia Gamboa, Class of 2018, Criminal Justice Major
The Criminal Justice Mentoring Center has been designed as an office where students can meet with criminal justice personnel and prospective employers for career advice.  The office will be staffed with practitioners from criminal justice agencies (local, state and Federal) from around the country.  Students can meet with agency personnel for mentoring, advice on internships, employment, and careers.  This is a service for students, and the department encourages participation in this resource.  These agencies will only send representatives if they know students will take advantage of this opportunity.  We advise students to please stop in on a regular basis to gain insights into careers in the criminal justice field.
Criminal Justice Department Mentoring Center is located in Breland Hall 127.
Career advice

Internship opportunities

Mentoring and personal growth

Information about various agencies

Future job opportunities
Click on the Employers tab to fill out the form: 

Click on the Online Student tab to request online meeting with practitioners from criminal justice agencies:  

Please visit the CJ Mentoring Center for the following recruitment events: 
📣 Attention students!
Join us on April 24, Monday at Breland Hall 127, CJ Mentoring Center, for your chance to network with Southern New Mexico Correctional Facility, explore job openings, and discover internships in your field. This is a fantastic opportunity to kickstart your career and make valuable connections. 💼🚀
Mark your calendar and be sure to attend this must-visit event! 📅
#CareerFair #HiringEvent #JobOpportunities #Internships #Networking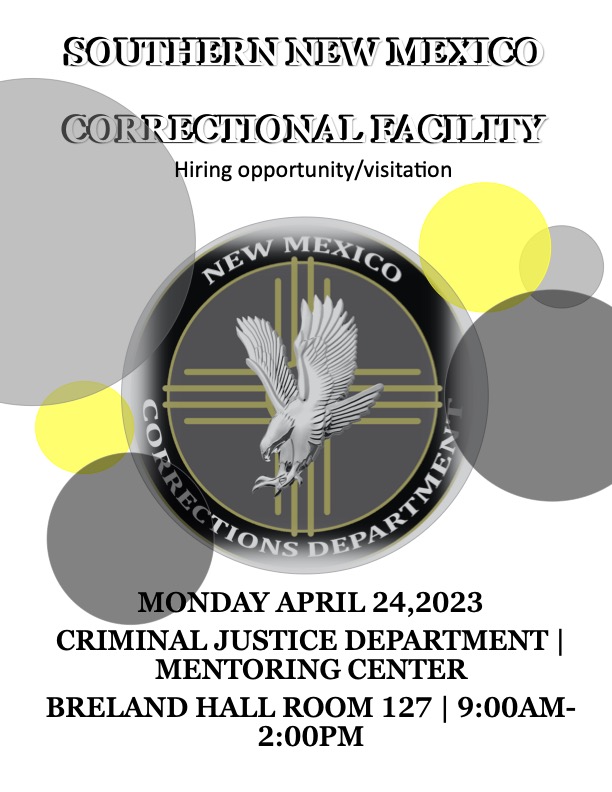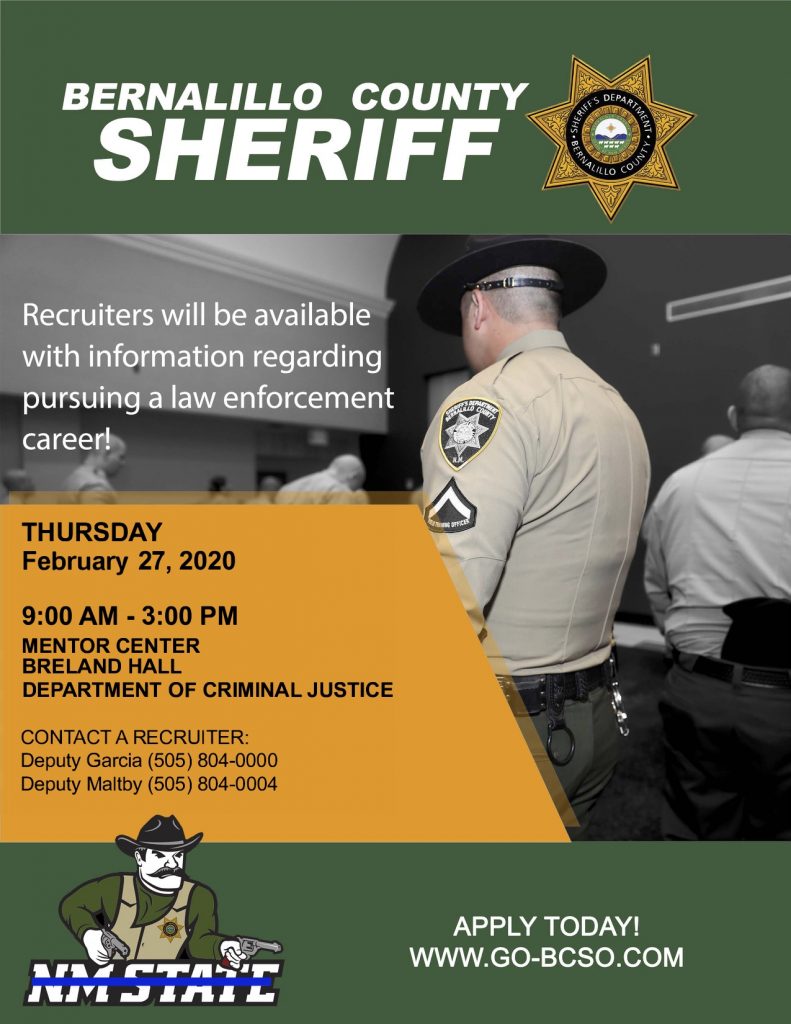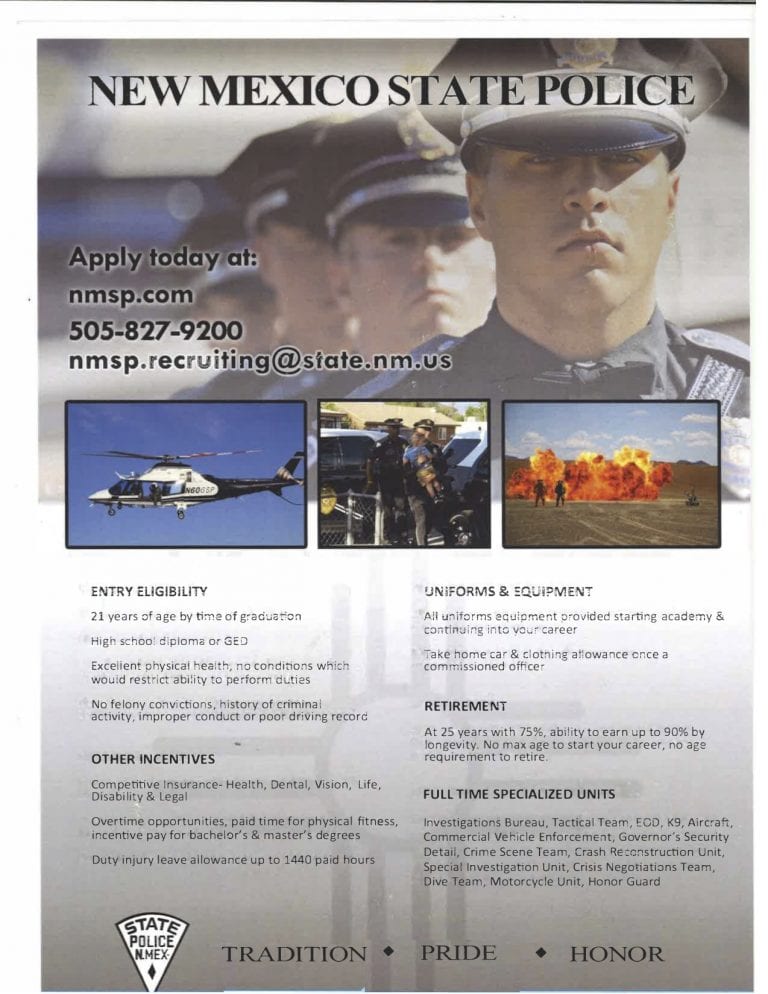 New Mexico State Police will be in Breland Hall room 127 from 
Their schedule this semester is as follows:
The New Mexico State Police will be on campus to speak with students about career opportunities. Please join us and explore career opportunities this Thursday (1/19/23) from 10am-2pm in the CJ Mentoring Center.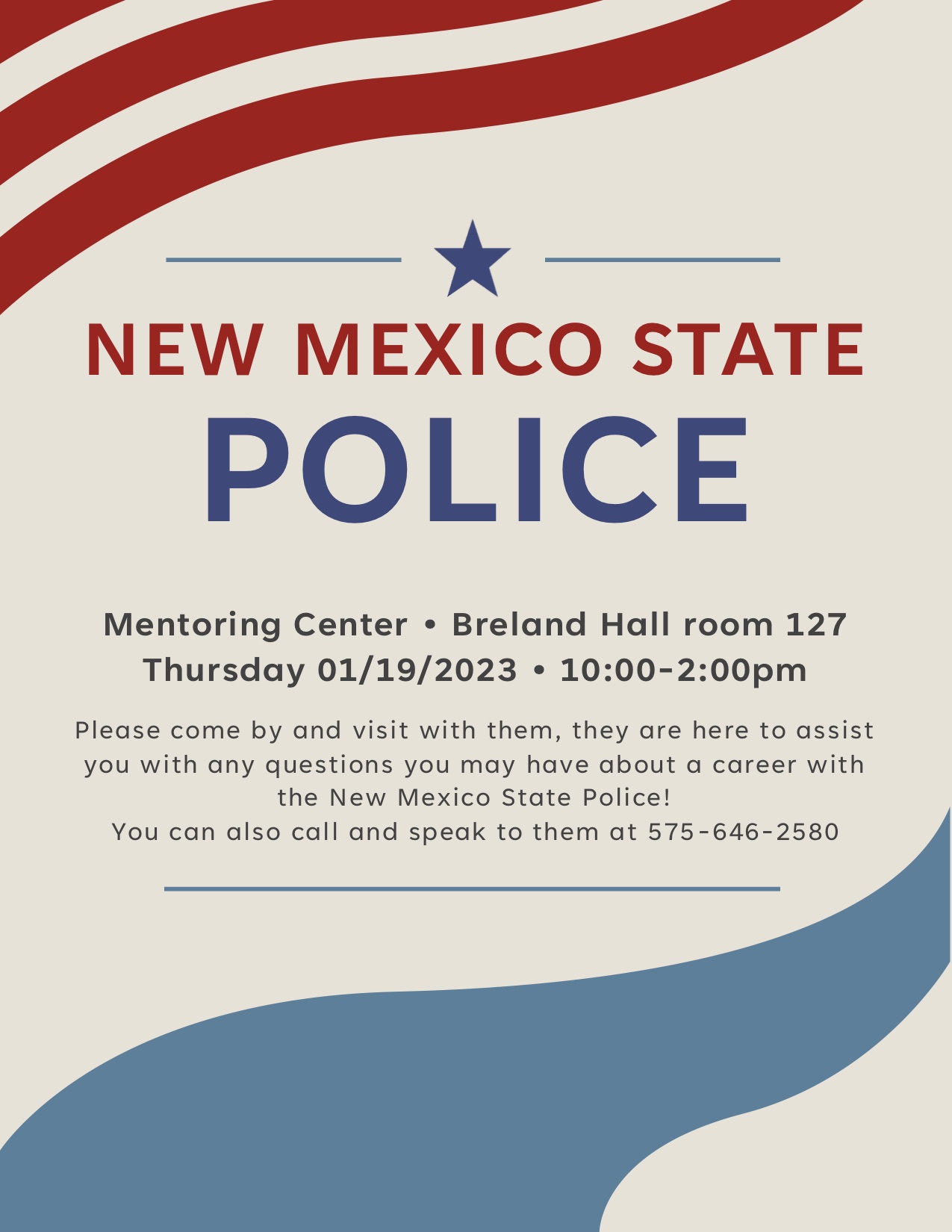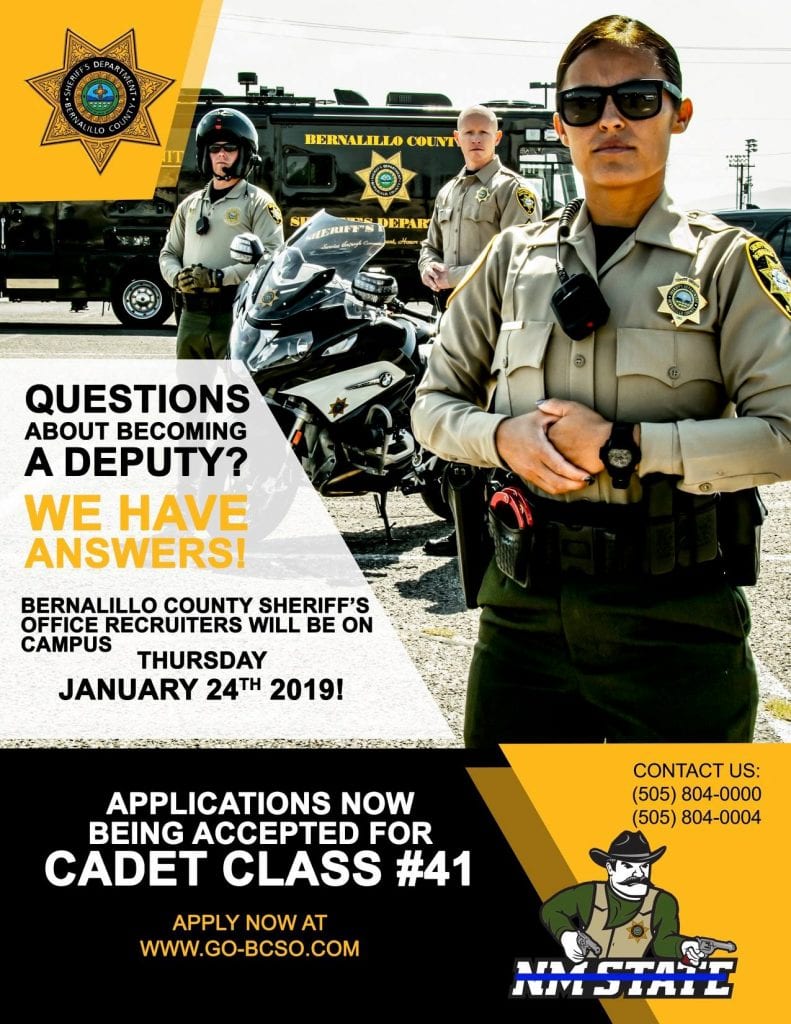 The Bernalillo County Sheriff's office will be in our Mentoring Center (located in Breland Hall 127) 
Come Join Us!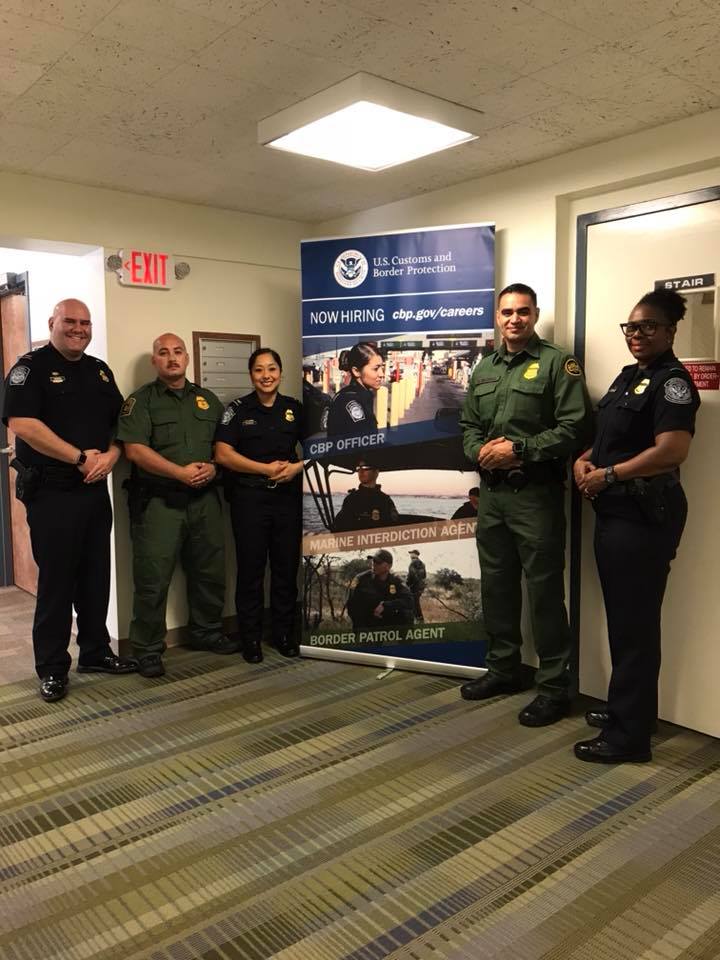 The U.S. Customs and Border Protection schedule for the Mentoring Center this semester (Fall 2019) is the following from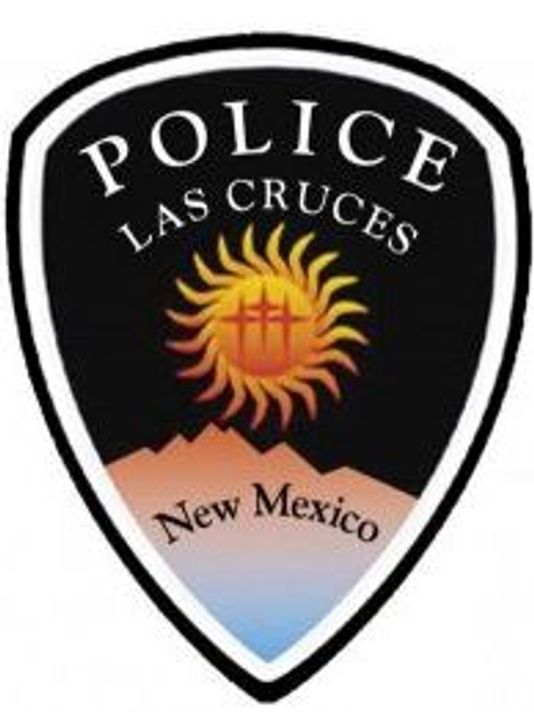 The Las Cruces Police Department – 
Press Conference to the Sun News and KTSM:
U.S. Customs and Border Protection recruiting new agents at NMSU – Criminal Justice Department!
Las Cruces Sun News Today: https://www.lcsun-news.com/…/nmsu-criminal-just…/1363464002/ (Links to an external site.)
Recruiting Schedule:
CBP recruiters will be available on campus once a week at Breland Hall in the Criminal Justice wing, Room 127.