Please visit our Newsletters page and check out our latest newsletters.
Careers in criminal justice are found at the federal, state, county, and local levels, as well as in the private sector.
According to the US Bureau of Labor Statistics, as of 2016, roughly three million workers were employed in the criminal justice field. This broader field includes subfields such as law enforcement, corrections, forensic science, homeland security, private security, academia, and legal services. 
Alumni of our Bachelor of Criminal Justice (BCJ) and Masters of Criminal Justice (MCJ) programs have gone on to top graduate and law schools and to rewarding careers in the law enforcement, corrections, legal services, etc. We are proud and excited by their singular accomplishments. A few of their many stories are featured below.
If you are an alumnus or alumna and would like to share or update your story with us, please contact the Department head, Dr. Dennis Giever, at dgiever@nmsu.edu. 
W. Troy Weisler - Bachelor of Criminal Justice
The 23rd New Mexico State Police Chief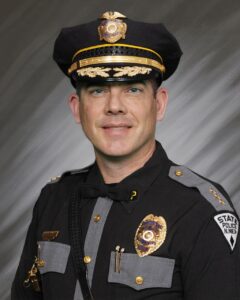 Weisler has worked in every division of the Department of Public Safety's Law Enforcement Program and will now lead a force of more than 700 officers stationed throughout New Mexico.
Weisler began his career with the New Mexico State Police as a patrol officer in Deming and Moriarty in 2002. He then served in various investigation, research and narcotics roles in Albuquerque and Santa Fe. He has served as Deputy Chief since 2021.
Weisler holds a Master of Sustainability Leadership from Arizona State University; Master of Public Administration, Justice Administration Specialization from Wayland Baptist University; and a Bachelor of Criminal Justice from New Mexico State University.
David Bowdich, Bachelor of Criminal Justice, 1991
Deputy Director of the FBI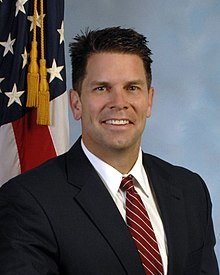 Mr. David Bowdich is an American law enforcement officer currently serving as the Deputy Director of the Federal Bureau of Investigation. Prior to his current post, Bowdich served as the associate deputy director of the FBI from April 2016 to April 2018, while serving as the Acting Deputy Director from January 29, 2018 until his promotion on April 13, 2018. 
Rachel Mangas, Bachelor of Criminal Justice, 1997
Attorney with the National Security Law Division of the U.S. Army Office of the Judge Advocate General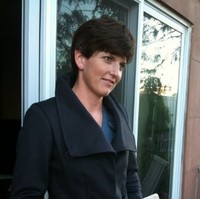 Ms. Rachel Mangas, is an attorney with the National Security Law Division of the U.S. Army Office of the Judge Advocate General where she provides Privacy and Civil Liberties Legal Advice to the Army Insider Threat Program.  Rachel specializes in operational, intelligence, cyber and national security law. 
Rachel retired from the U.S. Navy in 2018 where she served as both a Judge Advocate and Naval Flight Officer.  Previous Navy assignments include Associate Professor at The Army Judge Advocate General's Legal Center (TJAGLCS) and School where she taught cyber law, intelligence law, national security law and law of the sea.
Rachel was the Staff Judge Advocate (military version of General Counsel),  to the Office of Naval Intelligence where she provided legal advice to Senior Navy leaders on the collection, use and dissemination of foreign intelligence, counter-intelligence, and the implications collecting US person information during intelligence activities.
Rachel has also acted as Deputy General Counsel to the Senior Admiral in the Japan Fleet region.  She also served as a prosecutor for six years, where she represented the Navy in cases ranging from larceny, drug smuggling, sexual assault and murder. 
She spent one year in Iraq, as a liaison officer to the Central Criminal Court of Iraq, facilitating the prosecution of Coalition Forces detainees in the Iraqi Courts. 
Prior to becoming an attorney, Rachel was a Mission Commander in the E-2C Hawkeye where she provided command and control over Carrier Airborne assets, and during two combat deployments, provided strike control of joint air assets into hostile fire areas.  Rachel is also a graduate of the Naval Strike Fighter Weapons School (TOPGUN).
Rachel received her Juris Doctor from The Catholic University of America, her L.L.M. in Operational Law from TJAGLCS (and of course), her Bachelors of Criminal Justice from NMSU.
Ofc. Jesse Guardiola, Bachelor of Criminal Justice, 1995
Career Development and Hispanic Public Relations
Tulsa Police Department (Oklahoma)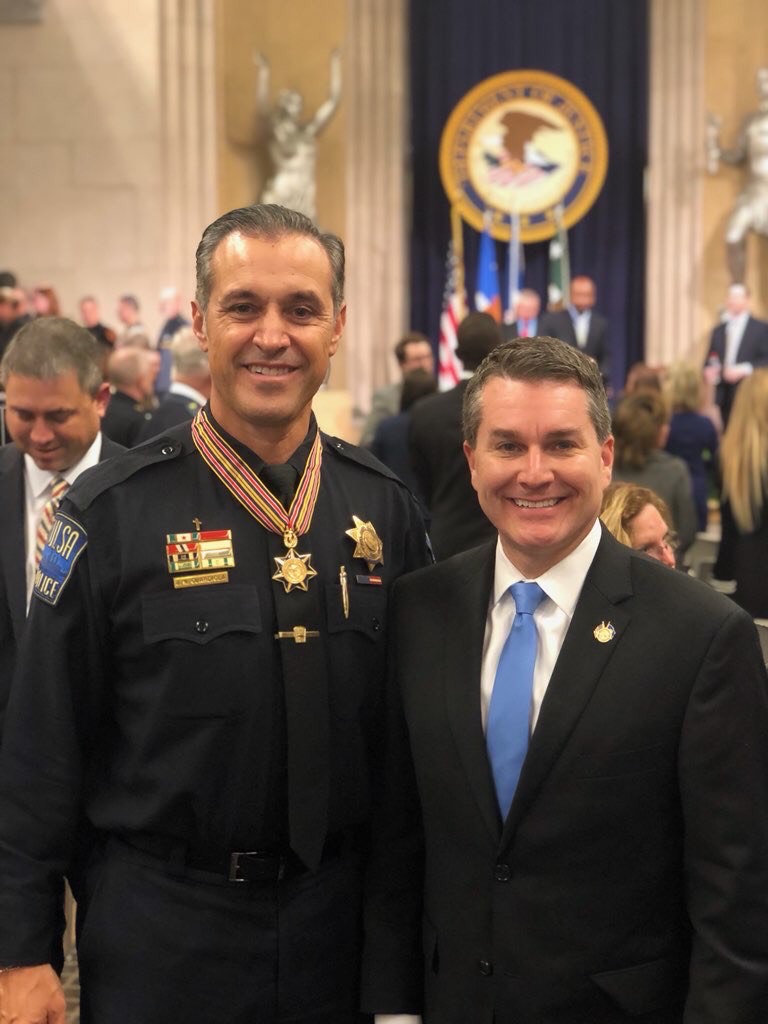 (Guardiola left, stands with US Attorney General for the Nothern District of Oklahoma, Trent Shores, right)
Officer Guardiola has being selected to receive the Attorney General's Award for Distinguished Service in Policing. He was presented the Attorney General's Award for Distinguished Service in Policing at a ceremony in Washington, D.C., on Tuesday, December 3, 2019 at 1:30 p.m. in the Great Hall of the Robert F. Kennedy Department of Justice Building. 
Officer Guardiola, a Senior Tulsa Police Officer, with almost two decades of experience, holds three roles with the department: (Hispanic Outreach Director, Department Recruiting Coordinator and Academy Instructor). His years of service for the Department and his personal background have given him insight into the needs of the Hispanic community; from which he developed a nationally recognized Hispanic Outreach Program.
In recognition of his efforts he's been honored by a U.S. Congressman for "Outstanding & Invaluable Service to the Hispanic Community." He was nominated by a U.S. Senator to represent the State of Oklahoma, in Washington DC, for a National Hispanic Summit.Tulsa's Mayor and the Chief of Police commend him for diligently working to bring a fearful Latino community out of the shadows. He was named "Officer of the Year" by the Rotary Club of Tulsa.
Jesse is currently partnering with the private and public sector; helping law enforcement, businesses, social services, first responders, school systems and legislative bodies better deal with the changing landscape of diversity.
Angela Gover, Class of 1990, BCJ and MA
Professor, University of Colorado, Denver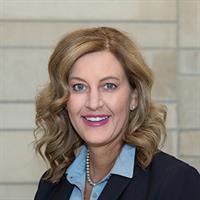 Bio
Angela R. Gover has been a professor of Criminology and Criminal Justice at University of Colorado School of Public Affairs since 2006. Dr. Gover received her PhD in Criminology and Criminal Justice from the University of Maryland. Dr. Gover's published work appears in over 100 journal article and book chapter outlets such as Child Abuse & Neglect, Violence and Victims, Journal of Interpersonal Violence, Journal of Child Sexual Abuse and Violence Against Women.
Dr. Gover was honored with the 2017 Academy of Criminal Justice Sciences Founder's Award. She has been the nominee and recipient of numerous college and university-wide awards for research, teaching, and service, including the School of Public Affairs Faculty Award for Excellence in Research (2008, 2010 and 2012); Honorable Mention for Research (2015); University of Colorado Denver Faculty Award for Excellence in Research (2008); School of Public Affairs Faculty Award for Excellence in Teaching (2010 and 2019); Honorable Mention for Teaching (2018 and 2020); School of Public Affairs Faculty Award for Excellence in Service (2012) and Honorable Mention for Service (2015 and 2017). She also received the CU Denver Research and Creative Activities Symposium Student Mentor Award in 2012.

Dr. Gover remains active in her profession by serving on editorial boards for the journals Feminist Criminology; Women and Criminal Justice; Journal of Criminal Justice Education; Criminology, Law & Society; and Criminal Justice Studies. Her current research focuses on the criminal justice system's response to intimate partner violence, specifically, domestic violence offender treatment, personal protection orders and law enforcement officer attitudes towards domestic violence.
Areas of Expertise
Intimate partner violence, gender and crime, crime victimization/victimology, personal protection orders, domestic violence offender treatment, law enforcement officers' perceptions of intimate partner violence
Dana Peterson
Sr. Executive Director and Associate Professor
School of Criminal Justice
Rockefeller College of Public Affairs and Policy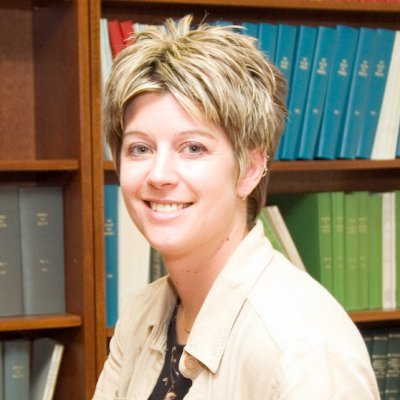 Bio
Dana Peterson is the School of Criminal Justice's Senior Executive Director. Prof. Peterson joined the School in 2002, with a PhD in Criminal Justice from the University of Nebraska at Omaha. She is an Associate Professor and has previously served the SCJ as Associate Dean and Director of Graduate Studies. In her research, teaching, and service, she investigates young people's pathways into and out of gangs, delinquency, violence, and the criminal legal and child welfare systems and how identity intersections shape their experiences, reactions, and responses. In addition to journal articles and chapters on these issues, she co-edited (with SCJ PhD-alumnus Vanessa Panfil) the Handbook of LGBT Communities, Crime, and Justice (Springer, 2014) and (with Eurogang Research Network colleagues Frank van Gemert and Inger-Lise Lien) Street Gangs, Migration, and Ethnicity (Willan, 2008), and co-authored (with long-time friends and colleagues Finn-Aage Esbensen, T.J. Taylor, and Adrienne Freng) Youth Violence, Victimization, and Gang Membership (Temple, 2010). She is the Principal Investigator for Service Outcomes Action Research (SOAR), a long-term research-practice partnership with two Albany-area juvenile residential treatment centers, and was an Investigator on the National Evaluation of G.R.E.A.T. (Gang Resistance Education and Training), a multi-site longitudinal process and outcome evaluation of a school-based gang prevention program, funded by the National Institute of Justice and led by Prof. Finn-Aage Esbensen.
She was National Youth Gang Advisor for the Boys and Girls Clubs of America; currently serves on the editorial boards for Justice Quarterly and Youth Violence and Juvenile Justice; and for over a decade, has co-chaired or served on the University at Albany's Advisory Council on LGBT+ Concerns to improve campus life quality, equity, and success for LGBT+ students, staff, and faculty. Her scholarly and community engagement contributions have been recognized within UAlbany and nationally, including with the Western Society of Criminology's Richard Tewksbury Award for significant contributions to scholarship and activism on the intersections of sexuality, crime, and justice. 
Research Interests
Youths' street gang, violence, and victimization involvement;  Gang and delinquency prevention and intervention; Juvenile justice and Juvenile treatment; Evaluation research; Roles and effects of intersectional identities in interaction with structural constraints
Mike Vigil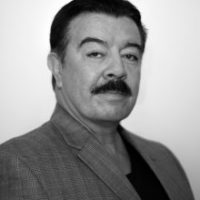 Michael S. Vigil was born and raised in Española, New Mexico. He earned his degree in Criminal Justice at New Mexico State University where he graduated with Honors. He joined the Drug Enforcement Administration (DEA) and became one of its most highly decorated agents. He served in thirteen foreign and domestic posts of duty and rose through the ranks to the highest levels of the Senior Executive Service. He was the Special Agent in Charge of the Caribbean and San Diego Divisions. He also served as the Chief of International Operations in charge of all DEA offices worldwide.
Mr. Vigil has received numerous awards during his elite career such as law enforcement's most prestigious recognition: The National Association of Police Organization's (NAPO) "Top Cop" award. This accolade is only given to ten law enforcement heroes each year from thousands of submissions nationwide.
Many foreign governments have honored Mr. Vigil for his extraordinary and courageous efforts in the violent struggle against transnational organized crime. He is the only American to be made an Honorary General by the country of Afghanistan. China bestowed him with the "Key" to the city of Shanghai. The President of the Dominican Republic presented him with an admiral's sword at an International Drug Enforcement Conference in Santo Domingo.  Colombia also awarded him with a distinguished service medal and an officer's sword. Many other countries have also recognized his global efforts with countless honors.
He is mentioned in over twenty-five books and appears on worldwide documentaries, and popular television programs such as Gangsters: America's Most Evil, The Rise and Fall of El Chapo, Manhunt: Kill or Capture, Narco Wars, and NETFLIX'S Drug Lords.
Mr. Vigil is a contributor to CNN, MSNBC, NBC, ABC, CBS, Telemundo, Univision, Chinese Global Television, NPR, TRT, Al Jazeera, BBC, TV Azteca, El Financiero Bloomberg, FOX, NTN 24, Caracol Television, CNN Español, and dozens of internationally syndicated newspapers and radio stations. He is also a contributor to the highly regarded Cipher Brief.  He is an international expert on transnational organized crime and gives interviews worldwide on a daily basis.   
His highly acclaimed memoir, DEAL, was released in 2014. Metal Coffins: The Blood Alliance Cartel, Narco Queen, Land of Enchantment Cartel, Afghan Warlord, The Rise of the Sicario, and Claw of the Dragon are his six fiction novels. Many of the scenarios, however, are derived from his extensive experience as an undercover agent.
He is the only American to have a corrido (ballad) made in his honor by Alberto Angel AKA El Cuervo, a famous recording artist and composer in Mexico.
Mr. Vigil was responsible for the largest and most successful operations in the DEA's history. The most significant one involved thirty-six countries in the Caribbean, Mexico, and Central and South America.
After the fall of the Taliban in 2001, he designed and implemented Operation Containment consisting of twenty- five countries, including China and Russia. Prior to this initiative, only a few kilograms of heroin were seized annually in the region.  During the first year of Operation Containment over twenty-four tons of pure heroin were confiscated. He also developed regional intelligence centers allowing foreign countries to exchange information on transnational organized crime. The centers are now operational globally. Mr. Vigil was one of the most intrepid and legendary undercover agents in the history of the DEA. He successfully infiltrated some of the most violent and dangerous cartels in the world.
For those just starting their law enforcement careers, he recommends expanding their horizons and not being afraid of moving away from the comfort and safety of their cocoon.  "Ships are safe in harbor, but that is not what they are made for."  He also suggests individuals develop their analytical capacity, to include the skill of planning and executing broad and complex strategies.  Status quo is no longer an option for strong leaders.  He also states that interagency cooperation and the exchange of information will allow for a greater impact on crime. For those who will work in foreign countries, personal relationships with counterparts are the key to getting things done.
The following links to articles and videos related to Mr. Vigil's career: 
In the trenches with a DEA Agent; 13 questions for retired drug fighter turned author
This man used to fight the cartels. He knows why Trump's wall won't work.
Juan Matta-Ballesteros: Legendary narcotics trafficker
Mexico's will to extradite Rafael Caro Quintero questioned after judge issues definitive suspension
Brice Garrison
Misdemeanor Probation Officer
Latah County Probation
The office encompasses both juvenile and adult offenders, which Brice felt was a rare opportunity to see two different sides of probation at once. In October of 2019, Brice was promoted and is the most junior Probation Officer aside from has been in his position going on ten years now. Brice loves his career and the best part of his job is helping people that willingly take his help. His big take away from working in this field is people are largely good, they just make stupid decisions and need help getting back on their feet. He greatly enjoyed his education with the Criminal Justice Department at NMSU.
Rumbidzayi Gasa Nyamadzawo, Masters of Criminal Justice, 2009
GASA NYAMADZAWO & ASSOCIATES
Back home in Zimbabwe, prior to coming to Las Cruses, Gasa graduated with an honors in law degree in August 2001 from the University of Zimbabwe and she was working as a private attorney in Harare. After arriving in Las Cruses, she got burnt by just staying at home waiting for her husband to come home, who apparently had a very demanding schedule to keep up with. So she went on the NMSU website to fetch for degree programs that she would possible qualify. She was really thrilled with the MCJ program and approached Dr. Tom Winfree who was amazingly supportive and accommodating. After all the paper work, she was admitted into the department and Dr. Winfree arranged that she get funding as well.
She enjoyed her stay at NMSU, the culture diversity on campus and the comparative advantage she had from the previous legal qualification and experience. As a result, she passed all courses with distinctions and was able to obtain the required credits at the shortest possible time. After graduation in fall 2009, Gasa worked at Dona Anna County Detention Center for twelve months. We she returned home in December 2009 In Harare, she continued with her law practice and also teaching at Bindura University of Science Education in the department of Police and Security Studies.
At NMSU, she studied for a Masters in Criminal Justice with a minor in Women Studies. That has changed the perspective towards law in general. Now, she always add a gender perspective in my pleadings and submissions to the courts. For example, female offenders mainly those who are pregnant or with babies below 5 years old, she always petitions the court to seriously consider imposing non-custodial sentences on them when found guilty. She works with women groups to fight against gender based violence, domestic violence, sexual harassment at the work place and other public places.
Andrew Rivas, Bachelor of Criminal Justice, 1992
In 1996 Andrew left the National Park Service and after attending their 16 week academy in Washington DC, was appointed a United States Postal Inspector and domiciled in Seattle, WA.
In 2004 Andrew was transferred  to Denver where his primary duties included investigation of major fraud cases in the Western US. In 2006, he was given almost a year of specialized training in bomb Investigations and hazmat training and designated one of 200 federal bomb/hazmat investigators in the agency.
In 2005 Andrew retired from the United States Naval Reserve having served 23 years. During his service Andrew was activated several times putting his federal carer on hold and deployed to East Timor, UN Bosnia, Operation Desert Storm, Operation Iraq Freedom, and Operation Enduring Freedom.
In 2007 Andrew was appointed the US Postal Inspector for Northern Arizona where he was responsible for all postal related investigations in Northern AZ and Indian Country. He was active with the Joint Terrorism Task Force and coordinated all bomb investigations in the region. To round out his career, his last year Andrew was sent to Washington DC as a Specialist Instructor at the US Postal Inspection Service Academy which was very fulfilling being able to give back to the agency by teaching new agents. Andrew retired in 2016 as a GS 14 out of the Phoenix Division and he still works part time as he was awarded a federal contract with the Department of Justice, where he has been working about two or three days per month as needed for his expertise.
He had a great career in law enforcement, and it all started with the NMSU Dept of Criminal Justice.
Tina Parde, Masters of Criminal Justice, 2012
U.S. Probation Officer
Since graduating with her Master's degree in December 2012, Tina has continued to work with the United States Probation and Pretrial Services Office (she started with the feds in August 2009). She initially worked in the District of New Mexico, Albuquerque office. However, in April 2015, she transferred to the District of Colorado, Denver office. She has worked in both the presentence and supervision units and is currently a Senior United States Probation Officer and supervises the mental health caseload for the District. She started her criminal justice career in 1998 and has had many different jobs in five different states. 
Patrick Davis, Masters of Criminal Justice, 2009
President, Albuquerque City Councilor, District 6
After 10 years as a sworn officer and supervisor, Mr. Davis completed the MCJ Program to increase his competency in public policy. He went on to work on special programs for the Bernalillo County DA and ran a non-profit focusing on public policy and criminal justice reform.  
He has since been elected to two terms on the Albuquerque City Council where he now serves as President. He also serves as chair of the Bernalillo County Criminal Justice Coordinating Council (the legislatively mandated courts, cops and elected officials forum for CJ policy) and was appointed last year by the governor to head her Marijuana Legalization Work Group.